Home
About Company
Staff and Interns
Staff and Interns

Alan Ahn
Director of Programs and Communications
Alan Ahn joined GABI in November 2011 as its Director of Programs and Communications. His primary focus is the development, planning, and execution of GABI's energy-related programs, covering subjects such as nuclear power, US-ROK civil nuclear cooperation, nuclear fuel cycle policy, nonproliferation and safeguards, advanced nuclear technology R&D, and renewable energy R&D and policy. Some of his main responsibilities include the handling of the internship program, developing and designing publications, managing logistics, interviewing experts, researching key issues, moderating event panels, creating and executing presentations on energy issues, and crafting internal reports and official communications for GABI.
Previously, Mr. Ahn received his Master of Arts in Law and Diplomacy from the Fletcher School at Tufts University, where he focused on Pacific Asia and International Security Studies. Within these fields of study, he specialized in nuclear nonproliferation policy, writing his Master's thesis on the nature and implications of the DPRK's proliferation of nuclear technologies. He also worked at the Project on Managing the Atom (MTA) at the Belfer Center for Science and International Affairs, Harvard University. At MTA, he edited and proofread articles, editorials, and papers, as well as conducted research on issues such as nuclear safety, security, and nonproliferation.
Mr. Ahn holds a B.S. in International Political Economy from Georgetown University's School of Foreign Service. At Georgetown, he graduated Magna Cum Laude and was elected to become a member of Phi Beta Kappa during his junior year.

Jae Soo Ryu
Senior Fellow
Jae Soo Ryu is Head and Principal Researcher at the Nuclear Foreign Policy Research Team at the Korea Atomic Energy Research Institute (KAERI) and Senior Fellow at GABI. At KAERI's Nuclear Foreign Policy Research Team, Mr. Ryu has served as Project Manager for studies on issues such as strengthening international cooperation among IAEA member states, enhancing US-ROK nuclear cooperation, responding to North Korea's nuclear tests, and reinforcing international nuclear cooperation under the International Framework for Nuclear Energy Cooperation (IFNEC). Mr. Ryu has also been a part of the Korean delegations to the 2015 NPT Review Conference Preparatory Committee Meeting and the 2012 Nuclear Security Summit Sous-Sherpa Meeting. Mr. Ryu received both his BS and MS in Nuclear Engineering at Hanyang University, and is currently a Ph.D. candidate (ABD) in the field of International Politics and Foreign Security Policy at Chungnam National University.

Will Davis
Consultant
Will Davis is an experienced communicator in the field of nuclear energy. He is presently the Communications Director and Historian for the N.S. Savannah Association, Inc., a 501(c)3 nonprofit that assists the U.S. Maritime Administration in preserving and restoring the nuclear powered commercial ship N.S. Savannah. Davis is also on the NSSA Board of Directors.
Davis has been employed as an author since August 2012 by the American Nuclear Society; his work appears frequently on the ANS Nuclear Café blog, wherein he writes about nuclear energy's history as well as current events, and his work has also appeared in Nuclear News.
He is also employed by ANS as a Social Media consultant; as an ANS member, he holds a seat on the Communications Committee and is active in the continued ANS communications development.
Davis also is a contributing author for Fuel Cycle Week; further, he writes his own very popular blog Atomic Power Review on the history and technology of nuclear energy, as well as current events. Davis has also been Secretary of the Board of Directors of PopAtomic Studios.
His nuclear energy career began in the U.S. Navy, where he became qualified Reactor Operator on S8G and S5W reactor plants, serving 1986-1993. In the interim period during which he was not employed in nuclear energy, Davis became a published author, writing a regular column for ETCetera. Davis, 46, resides in Ohio.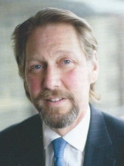 Tim Frazier
Senior Advisor
Tim Frazier is former Federal Officer for the Blue Ribbon Commission on America's Nuclear Future (BRC) and former Senior Official for the U.S. Department of Energy (DOE). Mr. Frazier is also former Senior Advisor to the Bipartisan Policy Center (BPC), where he spearheaded the center's Nuclear Waste Project, and former Senior Advisor at Dickstein Shapiro LLP. During the course of more than 20 years with DOE, Mr. Frazier managed nuclear programs and nuclear operations. Mr. Frazier has advised on Japanese and U.S. interests on nuclear policy and technical issues stemming from the March 2011 earthquake and tsunami in Japan, and worked with clients on implementing the key legislative and commercial recommendations of the BRC. He is a 2007 recipient of the NASA Exceptional Public Service Medal. Appointed to the role of Federal Officer for the BRC by Energy Secretary Steven Chu in March 2010, Mr. Frazier was responsible for all aspects of the commission, including providing technical support and information to commission members.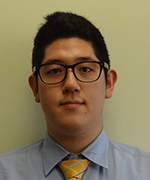 Bryan Cheong
Research Associate
Bryan Cheong is Research Associate at GABI and Administrator of GABI's Bimonthly International Energy Newsletter (BIEN). At GABI, he is responsible for researching and documenting policy, market, and technology trends in energy, as well as researching and analyzing trends in international energy issues. Mr. Cheong has some academic background in physics and chemistry, and thus holds particular interest in nuclear energy technology and policy issues. Mr. Cheong graduated with a Bachelor's degree in psychology from the University of Virginia, where he focused heavily on research and experimental methodology.

Yong Jea Gi
Director of Web Development
Yong Jea Gi joined GABI in September 2011 as its Director of Web Development. His main focus is the development and management of the GABI website, including web design. He is also responsible for designing smart cards and e-mail flyers.
Previously, he graduated Chung-Ang University with a major in computer science. He also received his master's degree in computer graphics from Chung-Ang University. During his studies in this field, he was interested in the development of graphics techniques such as Non-Photorealistic Rendering (NPR), presenting his graphics-related papers in several conferences such as VAST 2006 and LNCS 2007. From 2007 to 2010, he served as Associate Research Engineer at KODICOM inc., developing the Digital Video Recorder (DVR) system.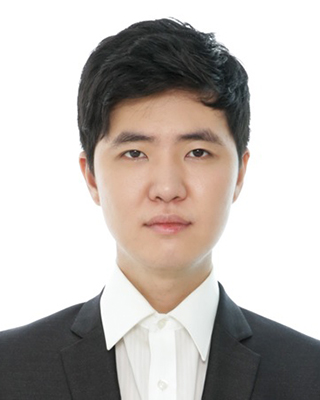 Hugh Kim
Research Associate
Hugh Kim joined GABI in May 2017 as a research associate. At GABI, Mr. Kim is responsible for researching and analyzing issues regarding international energy issues, including energy security, nuclear, renewable energy, oil and gas, as well as global environmental issues. Mr. Kim received dual law degrees from both the United States and South Korea. He is a recent law graduate of University of Illinois (Dec, 2016) and received his Bachelor of Law from Youngsan University (Aug, 2012). During his academic career, Mr. Kim focused on international and administrative law regarding energy and environmental policy, which helped him expand his scope and research methods.
Ms. Yoo-jung Kim
Division Director
Ministry of Finance and Strategy
Republic of Korea
December 20, 2015 - December 19, 2017
Dr. Dong-Hyoung Lee
Senior Researcher
International Strategy Team Korea Atomic Energy Research Institute (KAERI)
September 20, 2016 - September 15 2018
Ms. Youngjin Lee
Ministry of Employment and Labor
Republic of Korea
July 1, 2015 - June 30, 2017
Ms. Myungshin Kim
Division Director
Prime Minister's Office
Republic of Korea
October 26, 2011 - October 25, 2013
Mr. Kwen, Gu-hyung
Head of Wonju District Employment and Labor Office
Ministry of Employment and Labor
Republic of Korea
August 15, 2013 - August 13, 2015
Dr. Won-yong Lee
Director
New and Renewable Energy Research Division
Korea Institute of Energy Research
February 1, 2013 - August 15, 2014
Mr. Jae-soo Ryu
Principle Researcher
International Strategy Team
Korea Atomic Energy Research Institute (KAERI)
August 26, 2014 - August 13, 2016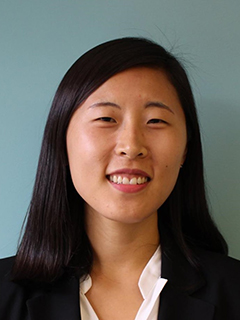 Jina Kang
School: The George Washington University, Elliott School of International Affairs
Major: Asian Studies
Research Interests: US-Korea-Japan Relations, Nuclear Energy, Renewable Energy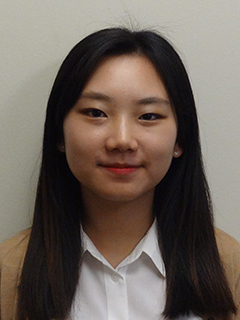 Jenny Lee
School: Handong Global University
Major: International Area Studies/English Literature
Research Interests: US-ROK Relations, East Asian Policy, North Korean Studies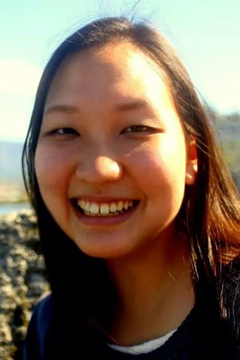 Sungjoo Ahn
School: Georgetown University
Major: STIA (Science, Technology, and International Affairs)
Research Interests: Energy policy, renewable energy, oil and gas geopolitics, electricity sector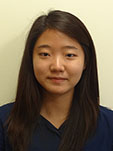 Sangmi An
School: University of Iowa
Major: International Business, Entrepreneurial Management Certificate
Research Interests: International Relations, Social Entrepreneurship, Renewable Energy

Kristen Coppock
School: Wright State University
Major: Political Science, Minor in Chinese Studies
Research Interests: International Relations, US-Asia Relations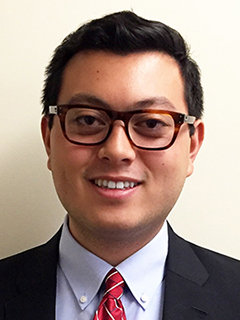 Eric Ettorre
School: The George Washington University, Elliot School of International Affairs
Major: International Affairs and Asian Studies; Minor: Music Vocal Performance
Research Interests: US-Asia Foreign Policy, International Affairs, US-Korea Relations, US-China Relations

Lauren Griffin
School: Pepperdine University
Major: International Studies, Political Science
Research Interests: US Foreign Policy in Asia, Energy Security, Humanitarian Affairs

Winston Hamel
School: Penn State University, Schreyer Honors College
Major: Asian Studies and Political Science
Research Interests: US-Korea Relations, Korean Society

Soo Hong Han
School: George Washington University
Major: International Business
​Research Interests: US-Korea Relations, Private and Governmental Trade and Investment

Sangyoon Joo
School: Gyeongsang National University
Major: Advanced Materials and Ceramics Engineering
Research Interests: Renewable Energy Technology, US-Korea Civil Nuclear Relations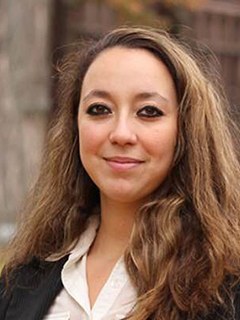 Saadia El Karfi
School: Mount Holyoke College, South Hadley MA
Major: Economics and French
Research Interests: Economics of Immigration, North Africa and the Middle East, Financial Policy, Renewable Energy, Healthcare Economics

Minju Kim
School: Catholic University of Daegu
Major: Law and Politics
Research Interests: International Relations, US-Korea Relations

Sookjin Kim
School: Incheon National University
Major: International Trade
​Research Interests: Renewable Energy Policy, International Relations, Free Trade Agreements

Ji Heon Kim
School: Bryant University
Major: Business
Research Interests: US-Korea Relations, Nuclear Energy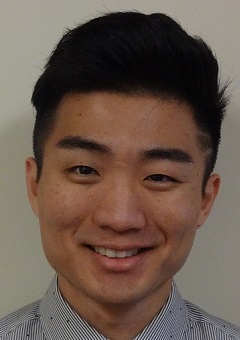 Yi-Joo Kim (Rufio)
School: Maxwell School of Citizenship and Public Affairs, Syracuse University
Major: International Relations:Latin America
Research Interests: Sustainable growth, renewable/nuclear energy, development, Latin America
Jihye Kim
School: Washington University in St. Louis
Major: Master of Social Work
Research Interests: International Development, Social Entrepreneurship, and Impact evaluation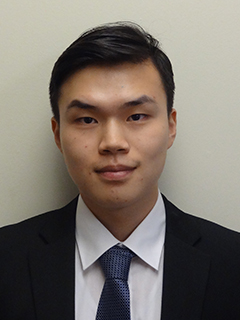 Harvey Kim
School: Handong Global University
Major: U.S. & International Law, International and Area Studies
Research Interests: US-ROK Relations, Korea Foreign Policy, Clean/Renewable Energy, Environmental Policy, Environmental Law, East Asian International Relations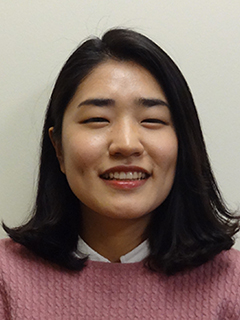 Juyoung Kwak
School: Handong Global University
Major: English, Counseling Psychology
Research Interests: US-ROK Relations, Climate Change and Energy, International Development

Steffanie Lee
School: University of California, Berkeley
Major: Economics
Research Interests: International Relations, Economics in East Asia

Charlotte Lee
School: Korea University (previously Singapore Management University)
Major: International Studies
Research Interests: US-Korea Relations, Nuclear Energy, Humanitarian Intervention and Responsibility to Protect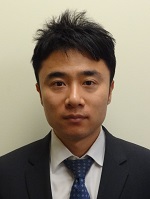 Brandon Lee
School: American University Washington College of Law
Major: Law
Research interests: Legal issues in international energy policies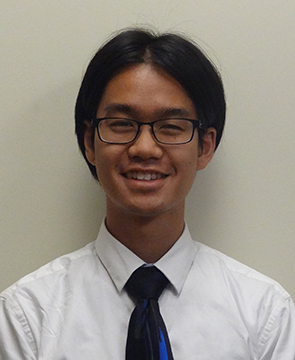 Justin Lew
School: Pepperdine University
Major: Business Administration, Undergraduate Certificate in Conflict Management
Research Interests: Financial Policy, International Relations, Renewable Energy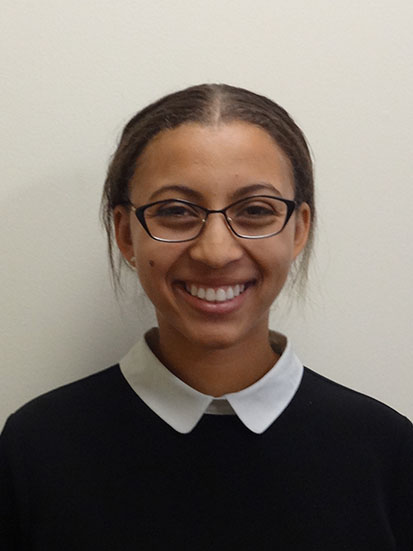 Ashley Monconduit
School: Pepperdine University
Major: Pre-Accounting
Research Interests: Economic & Monetary Policy, Latin American Studies, International Business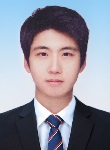 Jonggun Park
School: Handong Global University
Major: Management, Economics
Research Interest: Financial policy, Economy, Sustainable Energy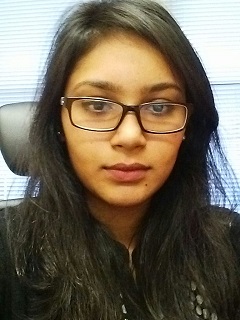 Nazia Sadeq
School: Mount Holyoke College
Major: Economics/Biological Sciences
Research Interests: Sustainable Clean Energy in Suburban/Rural Settings, Financial Policy, International Trade, Healthcare Economics

Andrew Ton
School: American University, School of International Service
Major: International Studies
Research Interests: Strategic Studies, Security Studies, US Foreign Policy towards East Asia, Nuclear Proliferation

Patrick Yang
School: Amherst College
Major: Undecided
Research Interests: East Asian Affairs, Inter-Korean Relations